Dreaming of painting florals like this? In just a few steps, you can create your own floral designs with my Gouache Florals course! I created this for creatives who LOVE florals but may not feel like they are "artistic" enough to paint their own. WRONG! In a few short hours, we'll prove your inner critic wrong by helping you learn the basics of Gouache Painting.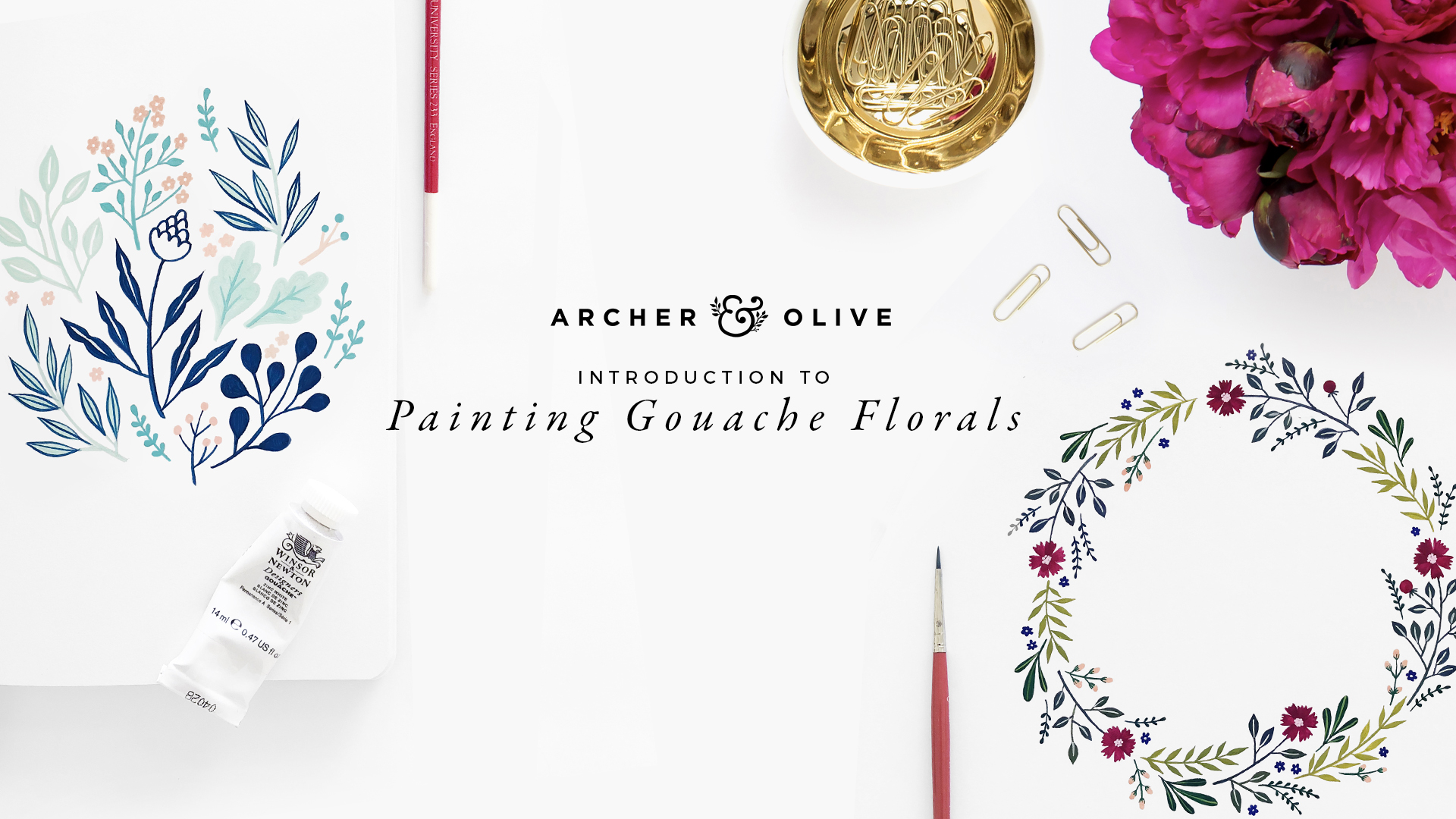 Over the years, I've cultivated my own gouache painting style while picking up some tricks of the trade, all of which I want to share with you through my course, Introduction to Gouache Florals!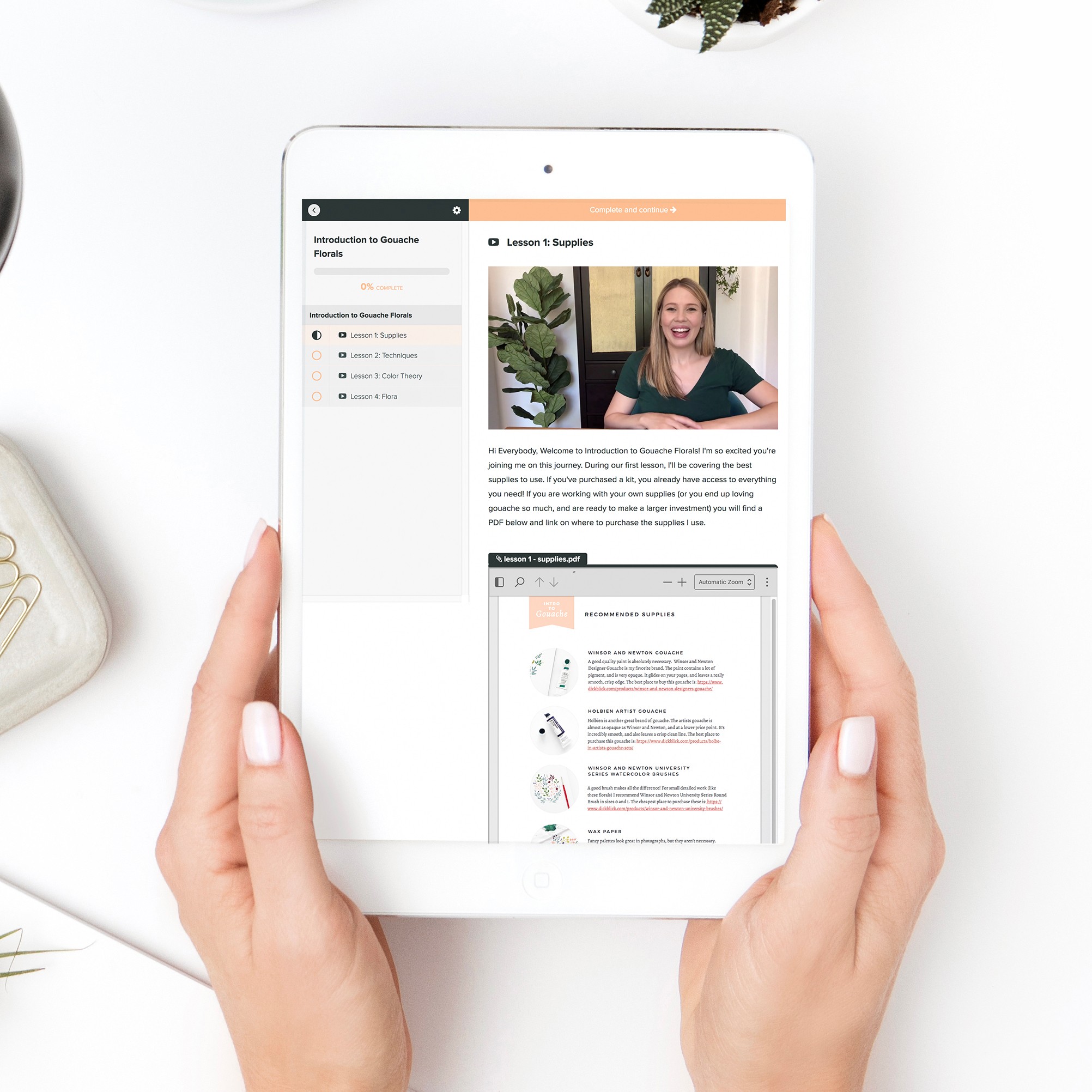 Through this affordable, beginner-friendly course, I want to share:
little-known tips to help you work with gouache paint like a pro, even if it's your first time!
how to create stunning florals with step-by-step tutorials on 12 different floral variations so you can find your favorite style
my best recommendations for art supplies (so you know what you need along with the supplies to splurge on vs. the ones to save money on!)
the easiest way to blend your gouache paints to create any color of the rainbow
an inside look into my own creative process to see how I paint with gouache
personal feedback from yours truly as I am available to answer any of your questions!
Starter kits are available on the website, if you're interested in a sampling of my favorite paint, brushes, and palette paper.
With dozens of downloadable worksheet activities and four easy-to-digest video tutorials, you'll walk away knowing the basics of how to use gouache paint while having the opportunity to experiment with the same techniques I use to create florals!
As you experiment with the gouache paint techniques, you'll find your own unique style just like my past students (from left to right: @the.inky.pinky, @squinks_art, @alyourcraftypal):

The course is designed to give you only the most important and beginner-friendly tips so you can easily complete the lessons in an afternoon.
Instead of the course feeling like another thing to add to your already full plate, it can become a peaceful retreat away from the hustle and bustle of daily life. (And who doesn't love the sound of a peaceful retreat? Yes please!)
You'll have everything you need to start playing with gouache paint inside this course!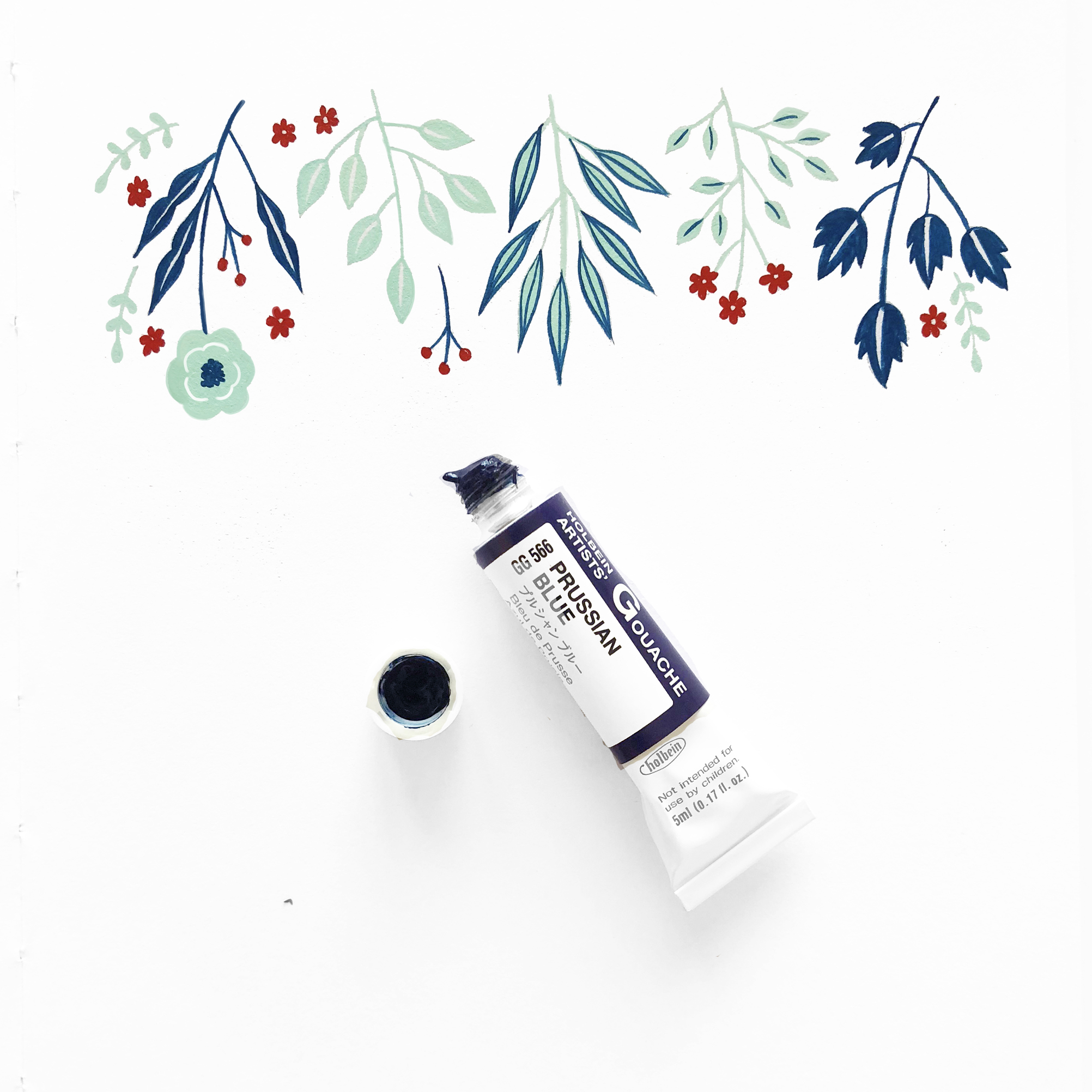 This offer will be available for just 14 days (Until April 2nd), to give my time and attention to the students who enroll and want to ask me questions about the lessons. (I love to help!)
I typically launch this one time each year, so snag the course now for lifetime access so you're always able to come back to it. :)
I can't wait to see you inside the course!